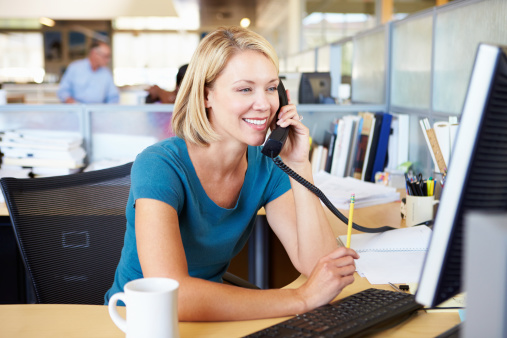 Take the Opportunity to Upgrade Outdated Phone Systems & Antiquated Technologies for Improved Efficiency at the New Office!
When you're relocating to a new office, it's always a time-consuming and stressful experience. Whether you're a large enterprise or small to mid-size business, it's all about the time and detail that's put into planning. Fortunately, office relocation opens the doors to new opportunities, such as upgrading outdated phone systems and antiquated technologies!
Your team of business IT experts are here to help you simplify the process of moving & make the most of your relocation! To learn more, or to schedule a no-obligation relocation assessment, give us a call or send us an email.
As your planning to relocate your office, you're probably starting to feel a bit nervous about disruption and downtime. Fortunately, there's no need to worry! Our team of IT experts has a few simple tips to help you ensure a smooth process:
Start planning 6 months ahead of time: Break the relocation process down into phases and place them on a detailed timeline 6 months ahead of time.
Develop comprehensive checklists: Once you've identified phases, develop comprehensive checklists showing what should be tracked and confirmed.
Have a game plan ready 90 days prior to the move: 90 days prior to the move, make sure you've completed every task necessary from the checklists.
Contact our team of IT experts: Your information systems must be up and running to keeping processes smooth as soon as you're relocated in the new office.
When you're following these tips, you're able to go through the relocation process with minimal stress and hassle. Plus, once you've contacted our team of Information Systems experts prior to moving, we can help you take advantage of the opportunity to upgrade your outdated phone systems and antiquated technologies for improved efficiency at the new office! Essentially, our team of IT experts will help you:
Determine technology requirements for the new office: We'll assess what type of technical and connectivity requirements are involved with the new office space, including physical space needs for technology resources.
Assess existing technology solutions in place: We'll assess existing technology solutions in place, then assess future growth plans and goals, in order to identify what technologies are outdated and should be replaced to improve efficiency.
Make sure there's an Internet connection: We'll work with your existing Internet service provider to move your circuit and/or provide various options for a new voice/Internet carrier to ensure a reliable and quick connection.
Create a strategic IT plan: We'll create a strategic IT plan outlining what solutions and/or equipment will be upgraded or replaced to ensure you're making the most of your office relocation while meeting the goals and future growth plans we've discussed.
Ready to start planning for an upcoming office relocation? Give us a call or send us an email.